Hyokun Yun Machine Learning Scientist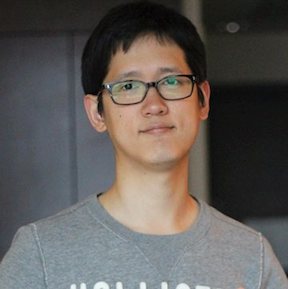 Introduction
I am Hyokun Yun (윤효근), a Machine Learning Scientist at Amazon.
Until Spring 2014, I was a Ph.D student in the Department of Statistics at Purdue University. I worked with Prof. S.V.N. Vishwanathan on efficient optimization algorithms for large-scale machine learning, and statistical modeling of graphs.
Before joining Purdue, I was an associate researcher in Cyram(c) and developed graph analysis/visualization algorithms for network analysis software products including NetMiner and NetMetrica.
I am also a proud alumnus of POSTECH (Pohang University of Science and TECHnology). I hope to see more international presence of POSTECH alumni; please feel free to contact me if I could be of any help.
Contact
E-mail: yunhyoku -at- amazon -dot- com.
Education
Ph.D. in Statistics, Purdue University, USA, Spring 2014
M.S. in Statistics, Purdue University, USA, Spring 2013
B.S. in Industrial Engineering and Mathematics (Summa Cum Laude), POSTECH, Korea, Spring 2009
Employment
Machine Learning Scientist, Amazon LLC (current)
Machine Learning Intern, Amazon LLC, Summer 2013
Research Intern, Microsoft Research India, Fall 2012
Predictive Analytics Intern, Blizzard Entertainment, Summer 2012
Internship Researcher, Max Planck Institute Tuebingen, Summer 2011
Associate Researcher, Cyram(c), 2006 - 2008
Internship Consultant, Accenture Company, Summer 2005
Publications
Thesis
Papers
Book Chapters
Valid Prior-Free Probabilistic Inference and its Applications in Medical Statistics (Duncan Emily Leaf, Hyokun Yun and Chuanhai Liu) [Paper]
Software
NOMAD: Non-locking, stOchastic Multi-machine algorithm for Asynchronous and Decentralized matrix completion [Download]